Experienced Truck Accident Lawyers
You Pay Nothing Unless We Win Your Case
When you choose Henson Fuerst to represent you, you can expect to be treated like family and provided with honest and compassionate legal representation. If you have questions about an accident you were involved in, contact our North Carolina truck accident attorneys for a free consultation.
Our firm only gets paid when you do. So, if there is no recovery for your case, then there is no attorney's fee. It's that simple. We work hard to defend your rights and help you recover the compensation you need to move forward.
Our truck accident lawyers can help you
Over 150 years of combined experience
We have been serving North Carolina accident victims since 1976. If you need an accident lawyer, don't wait. Contact us today.
Our law firm is highly rated by our clients
You can expect to be treated like family and provided with honest and compassionate legal representation. We have helped thousands of clients just like you.
Our team is available 24 hours a day
Contact our truck accident attorneys day or night to get help with your case. Henson Fuerst will to stand up for your rights.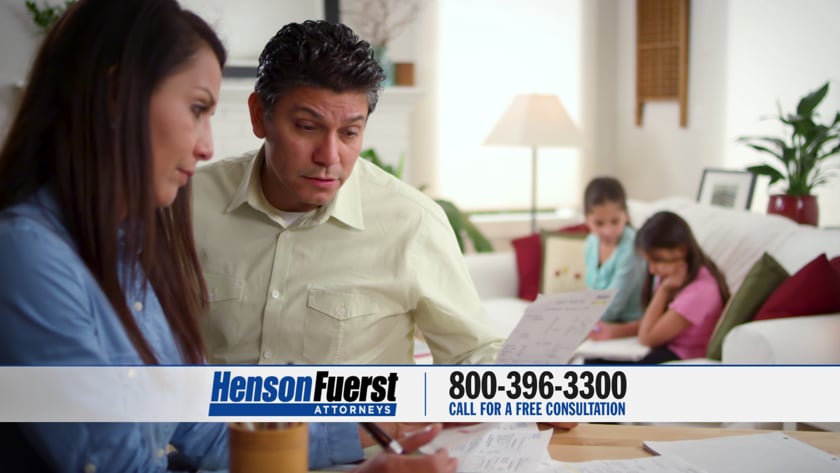 "My husband was in an auto accident with life threatening injuries. I called Henson Fuerst Attorneys for assistance in my husband's case. Mr. Mason and Ms. McPhatter handled all our legal needs while my husband went through extensive medical recovery and helped take stress off of us so we could focus on my husband's care. They were very attentive to our case and us personally. My husband and I are very happy with their professional services and care. I highly recommend Henson Fuerst to anyone who requires assistance with an injury case. Thank you so much for all your efforts in our case."
Frequently Asked Questions
Who can be held responsible for a truck accident?

If you've been injured or lost a loved one in a tractor-trailer accident, several parties may be held responsible for your losses. The liable parties can include the following:

The truck driver
The truck company
The owner of the truck
The company leasing the truck or trailer
The shipper who wanted the load transported
The manufacturer of the truck, trailer, or parts
What compensation can I receive after a tractor-trailer accident?

The financial fallout starts right after the accident and may last for years to come. This is why receiving a full and fair settlement is critical to you and your family's long-term financial security. Without knowing the details of your accident, it is impossible to give you an accurate estimate of the value of your tractor-trailer injury claim. Generally, though, the value of your case relies on multiple factors, including:

The cost of both past and future medical care
Your lost wages
Any lost earning capacity
How your injuries affect your daily-life
Your future prognosis
Any changes in quality of life
Pain and suffering
How long do most accident cases last?

The time it takes to resolve a case depends on many factors; the most important are what happened in the wreck and what were the resulting injuries.

Cases involving soft tissue injuries that get better with treatment from an orthopedic or chiropractic doctor and physical therapy can typically be negotiated and settled without filing a lawsuit and generally last six to nine months.
Cases involving more substantial injuries, such as broken bones or surgical procedures, typically last nine to 15 months.
Cases that involve more substantial and permanent, life-long injuries can last one to three years, depending on the circumstances. If we file a lawsuit instead of settling out of court, it may take an additional 16 to 24 months or longer before the case is resolved.
Is the insurance company's offer "fair"?

The answer really depends on whether you feel that the amount of money offered by the insurance company is enough to avoid the considerable hassle of going forward with litigation. Many people ask friends or family members who have had car wrecks how much they settled their cases for. In our experience, this is can be misleading because no two cases are the same.

At HensonFuerst, when we have a "final" offer from the insurance company, we meet with you and explain all of your legal options. Typically, that means you can accept the final offer or reject the offer and file a lawsuit. It's our job to explain the risks and benefits of each option so you can make the decision that best fits your personal situation.
How does a truck accident lawyer negotiate my case?

Generally, before we file a lawsuit on your behalf, our North Carolina auto accident attorneys will attempt to negotiate with the insurance company to reach a settlement. In the majority of cases we handle, we do not begin negotiating your case until you have healed. This way, we are aware of all of the damages and losses related to your injuries and how those damages will affect your quality of life.
Why should I hire a truck accident attorney?

Our North Carolina auto accident lawyers recommend that you seek the help of a lawyer if:

Your claim involves large injuries
you had (or continue to have) substantial medical treatment (treatment that extends beyond more than a few visits to a doctor)
You have suffered permanent injury that resulted in scarring, the need for surgery, or a permanent disability
What are the leading causes of truck accidents?
Unsafe, Distracted, or Impaired Driving
Truckers work long hours for many days at a time and may become distracted or fatigued while on the road. Drivers may be behind schedule, speeding through the highways in a reckless manner. These dangerous behaviors may cause accidents that the driver and the employer can be held responsible for.
Trucks require frequent maintenance. Tractor-trailers are often driven thousands of miles per week. If the trailers are not adequately cared for, they can become dangerous quickly. If a trucking company fails to perform regular maintenance inspections on a truck and an accident occurs, they can be held responsible for any injuries or property damage the truck causes.
Equipment Failure or Improperly Loaded Cargo
If the truck equipment failure was caused by a defect, a product liability claim may be filed to hold the manufacturer or distributor accountable. If the trucks are improperly loaded, the contents on the trailer may spill out onto the road, or, if the weight of the cargo is not distributed evenly, it could cause the truck to flip and cause serious injuries.
Blind Spots or "No-Zones"
The FMCSA defines "No-Zones" as areas in the front, sides, and rear of trucks where truck drivers can't see other vehicles. When drivers are in trucks' "No-Zones", serious accidents can occur if the truck drivers make sudden maneuvers. These accidents may be considered the other drivers' fault.
Related Car and Truck Accident Stories
With devotion and unwavering determination, our accident lawyers have won tremendous settlements and verdicts for clients for over four decades. As a client and friend, we'll be here for you throughout the life of your case.
3110 Edwards Mill Rd Suite 100,
Raleigh, NC 27612
2317 Sunset Ave,
Rocky Mount, NC 27804
2200 Gum Branch Rd G,
Jacksonville, NC 28540
Truck Accident Lawyers who care about protecting your rights.
What you can expect when choosing Henson Fuerst to represent your case
The truck accident attorneys at Henson Fuerst understand how difficult it may be to get compensation after a car wreck, especially given North Carolina's contributory fault rules. This implies that in order to get compensation, the sufferer must be completely blameless in the accident. You may be able to recover medical bills, lost earnings, and pain and suffering if it can be shown that you were entirely free of fault. Because contributory negligence makes blaming another driver for an accident more difficult, you may need the assistance of a North Carolina truck accident lawyer.
For over 45 years, we've been helping accident victims throughout North Carolina fight for the full and fair compensation they need. If you've been involved in a car accident, our attorneys will advocate for you throughout the settlement process. Insurance claims adjusters are tasked with safeguarding the interests of their employers, which may or may not coincide with your needs. We will work hard to protect your best interests and help you recover fair compensation for your accident claim.
Investigation is the key to proving negligence in your truck crash injury case
To win a truck accident case, you need to prove that the driver, truck company, or other entity was at fault and are responsible for your injuries. This is why gathering evidence and crafting a strong narrative are crucial to achieving the best possible results in a case. Medical records, a police report from the accident, photos or video of the accident, witness testimony, and other evidence can be used to show negligence in tractor-trailer accidents. Unfortunately, the longer you wait to collect and verify evidence, the more difficult it gets. As a result, when a truck accident victim is not represented, they seldom receive the compensation they deserve. The trucking company will send investigators to the accident scene as quickly as possible to reduce their liability. Before it's too late, you might consider having an attorney investigate the scene on your behalf to safeguard your right to compensation.
We have represented

thousands of clients

in our 45 years.
A child involved in a truck accident suffered numerous brain bleeds as well as severe and permanent cognitive, physical, and emotional deficits as a result of his Traumatic Brain Injury. The case was filed in court and settled after multiple depositions of the parties and medical experts. The settlement was collected in full.
Meet our North Carolina Truck Accident Lawyers
Thomas Henson, Jr. joined Henson Fuerst in 1989. He received his Bachelor of Science degree in Business Administration in 1986 and his Juris Doctorate in 1989—both from the University of North Carolina at Chapel Hill. As a leading car accident attorney, Thomas Henson understands how an accident injury affects the lives of the victims.
Thomas is the Past Chair of the board of directors of the Brain Injury Association of North Carolina (BIANC), advocating for brain injury victims and their families across North Carolina, and currently serves on its board. He has been a presenter at multiple conferences for victims of Traumatic Brain Injury (TBI), their caregivers, and brain injury professionals.
David Mason joined Henson Fuerst in 2018. He has spent most of his career as a car accident lawyer and personal injury litigator and trial attorney, advocating on behalf of injured people in North Carolina.
David attended North Carolina State University in Raleigh and earned his Bachelor of Science degree in Business Administration and minor in Spanish. His passion for justice and helping others brought him to Campbell University's Norman Adrian Wiggins School of Law in Raleigh, where he earned his degree of Juris Doctor. During law school, David represented Campbell Law in the ABA Negotiation Competition. In addition, he completed internships at Wake County District Court, Duke Energy, and multiple Raleigh law firms.
We never charge a fee unless

we obtain a recovery

for you. If a recovery is not made,

you pay us nothing

.