Experienced Raleigh Truck Accident Lawyers
You Pay Nothing Unless We Win Your Case
Truckers travel across North Carolina every day, transporting freight on I-95, I-40, or I-85 or driving along rural roads, which account for more than half of all fatal collisions. With so many drivers relying on highways to get to work every day, it takes just one mistake by a truck driver for your life to change in an instant. After a tractor-trailer accident, victims often suffer from the emotional scars that traumatic experiences frequently leave behind, as well as the substantial physical toll on your body, and financial losses.
Negligent truckers, trucking companies, and manufacturers can and should be held liable for your injuries and for the damages they caused. Pursuing justice and compensation after a traumatic tractor-trailer accident, however, may be daunting. The truck company's insurance company will pull out every defense in the book, invalidating your pain and suffering just to avoid a big payout, even if their driver is to blame.
Why you should contact the Raleigh Truck Accident Lawyers at Henson Fuerst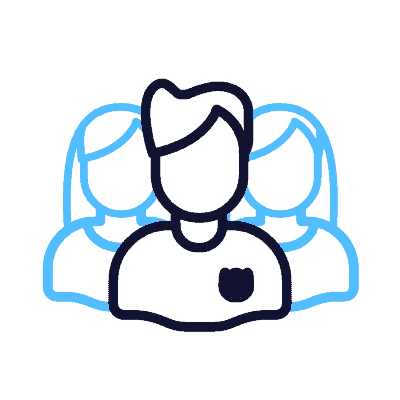 Over 150 years of combined experience
We have been serving accident victims since 1976. If you need a truck accident lawyer in Raleigh, North Carolina, contact us today.
Our law firm is highly rated by our clients
Winning a settlement is just the beginning of what our truck accident attorneys can do for you and your family. Our reviews speak for themselves.
Our team is available 24 hours a day
Contact our Raleigh truck accident attorneys day or night to get help with your case. Our team is on-call 24/7 and here for you when you need us.
"Thanks for your help and support managing all the legal aspects of my accident case. Your team provided a very professional attention to my needs, answering all my questions and taking care of every step of the process."
Frequently Asked Questions For A Truck Accident Attorney
Is there a deadline to file a truck accident injury claim in North Carolina?

In North Carolina, there is a deadline—or statute of limitations—for making a bodily injury or property damage claim. For personal injury cases, you must either settle or file a lawsuit within three years from the date of the accident. For wrongful death cases, you must do this within two years of the date of death. There are exceptions to these general rules, so it is important to talk to an experienced North Carolina truck accident lawyer to examine the statute of limitations in your case.
What are Federal Motor Carrier Safety Regulations (FMCSR)?

Federal Motor Carrier Safety Regulations (FMCSR) are federal laws that monitor interstate commercial drivers and their companies in addition to state laws placed on the trucking industry. There are some exceptions, but as a general rule, FMCSR applies to most interstate product or passenger transportation.

FMCSR regulations include:

Alcohol and Drug Testing
Hazmat Tractor-Trailers
Hours of Service and Log Books
Required Inspections
Truck Driver Requirements and Qualification Files

The North Carolina truck accident lawyers at Henson Fuerst can help you interpret these complicated regulations. We'll work hard to prove your case and get you the compensation you need for your injuries.
What are the federal requirements to drive a tractor-trailer?

According to FMCSR, a commercial motor vehicle operator must fulfill all of the following requirements:

Be at least 21 years of age
Have thorough experience and/or training to be able to safely operate a commercial vehicle
Have passed an approved pre-employment physical examination and pass routine medical exams every 24 months thereafter
Have a valid commercial motor vehicle driver's license in only one state
Have prepared and furnished an employer with a list of any violations of motor vehicle traffic laws in the last 12 months
Read and speak English sufficiently to converse with the general public, understand traffic signals, respond to official inquiries, and make entries on reports and records

It is the responsibility of both the driver and the trucking company to ensure these requirements are met.
Do your attorneys also represent tractor-trailer drivers?

We represent anyone who is hurt through the negligence of another. We regularly represent drivers of tractor-trailers when they are injured, whether it is related to a personal injury claim, workers' compensation claim, or Social Security disability claim. We believe that the majority of tractor-trailer operators are hard-working people who operate their trucks safely.
What is my truck accident case worth?

The amount of compensation you can receive from a truck accident depends on the severity of your injuries and the factors surrounding your case. A North Carolina truck accident attorney from Henson Fuerst will review your medical records, obtain police reports, and conduct a full investigation in order to help prove your case and get you the compensation you need.
What should I do if I've been injured in a truck accident?

After a truck accident, it's important to make sure your rights to compensation are protected. To defend your best interests, the North Carolina truck accident lawyers at Henson Fuerst suggest following these steps if you have been injured in a truck accident:

Seek medical attention.
It's important that you seek medical attention immediately if you are hurt or in pain. Make sure you tell your doctor about all the symptoms and problems you're experiencing. Some injuries take time to present themselves, and having a doctor's opinion may help your case.
Describe the accident details.
Record exactly how the accident happened, either in writing or by using a detailed diagram. Be sure to include facts, such as what lane you were traveling in, and the path of the other vehicles involved.
Collect evidence.
Take photographs of your injuries, the accident scene, and the cars involved in the accident. It's also helpful to preserve any items related to your medical treatment, such as pill bottles, receipts, glass removed from cuts, or physical aides you used during your recovery process.
Obtain a copy of the police report.
Police officers at the scene of the accident will usually complete a written report of the accident. If they didn't, or you were unable to get a copy at the accident scene, your local police station can assist you in filing or obtaining an official report.
Call HensonFuerst.
The North Carolina truck accident attorneys at HensonFurest can help answer any questions you have regarding your accident claim. Call us at (919) 781-1107 or complete a free initial consultation form today.
What compensation can I receive after a tractor-trailer accident?

The financial fallout starts right after the accident and may last for years to come. This is why receiving a full and fair settlement is critical to you and your family's long-term financial security. Without knowing the details of your accident, it is impossible to give you an accurate estimate of the value of your tractor-trailer injury claim. Generally, though, the value of your case relies on multiple factors, including:

The cost of both past and future medical care
Your lost wages
Any lost earning capacity
How your injuries affect your daily-life
Your future prognosis
Any changes in quality of life
Pain and suffering
Investigation is the key to proving negligence in your truck crash injury case
To win a truck accident case, you need to prove that the driver, truck company, or other entity was at fault and are responsible for your injuries. This is why gathering evidence and crafting a strong narrative are crucial to achieving the best possible results in a case. Medical records, a police report from the accident, photos or video of the accident, witness testimony, and other evidence can be used to show negligence in tractor-trailer accidents. Unfortunately, the longer you wait to collect and verify evidence, the more difficult it gets. As a result, when a truck accident victim is not represented, they seldom receive the compensation they deserve. The trucking company will send investigators to the accident scene as quickly as possible to reduce their liability. Before it's too late, you might consider having an attorney investigate the scene on your behalf to safeguard your right to compensation.
What Are the Leading Causes of Tractor-Trailer Accidents in Raleigh?
A tractor-trailer collision can occur for a wide variety of reasons. The Raleigh tractor-trailer accident attorneys at Henson Fuerst are familiar with the causes of truck accidents, such as:
Unsafe Driving.Despite the increased size and impact of tractor-trailer accidents, drivers frequently drive recklessly. When tractor-trailer drivers' dangerous behaviors cause accidents, they can be held responsible for accident-related damages.
Poor Truck Maintenance.Trucks require frequent maintenance. Tractor-trailers are often driven thousands of miles per week. If the trailers are not adequately cared for, they can become dangerous quickly. If a trucking company fails to perform regular maintenance inspections on a truck and an accident occurs, they can be held responsible for any injuries or property damage the truck causes.
Equipment Failure.The failure of equipment on a tractor-trailer creates a situation that can be extremely dangerous to anyone in its path. If the equipment failure was caused by a defect, a product liability claim may be filed to hold the manufacturer or distributor accountable.
Improperly Loaded Cargo.Loading tractor-trailers must be done carefully while following a strict set of laws. If they are improperly loaded, the contents on the trailer may spill out onto the road and cause accidents and injuries. Or, if the weight of the cargo is not distributed evenly, it could cause the truck to flip and cause serious injuries.
"No-Zones."The FMCSA defines "No-Zones" as areas in the front, sides, and rear of trucks where truck drivers can't see other vehicles. When drivers are in trucks' "No-Zones, "serious accidents can occur if the truck drivers make sudden maneuvers. These accidents may be considered the other drivers' fault.
We have decades of experience representing truck accident victims in North Carolina.
A child involved in a truck accident suffered numerous brain bleeds as well as severe and permanent cognitive, physical, and emotional deficits as a result of his Traumatic Brain Injury. The case was filed in court and settled after multiple depositions of the parties and medical experts. The settlement was collected in full.
Investigating the causes of truck accidents requires knowledge and experience. Let a Henson Fuerst Truck Accident Attorney fight for you.
A Truck accident lawyer can help you recover the maximum compensation for your injuries.
The Insurance Company Doesn't Make Getting Compensation Easy
From tired drivers to improper maintenance and overloading, many factors can cause a tractor-trailer accident. However, the consequences of a collision between a commercial truck and a passenger car can be catastrophic regardless of the cause.
Insurance companies recognize how devastating a tractor-trailer accident can be and are well aware of how vulnerable you may be following an accident. Unfortunately, since they work for the trucking company, they will not hesitate to manipulate you into accepting a quick settlement before the full extent of your injuries is known. If you do not take their offer, they do everything they can to disprove your claim and minimize the payment you deserve after a crash or wreck involving one of their trucks. That's unfair and at Henson Fuerst, we will not let a trucking company or their insurance company take advantage of you.
At Henson Fuerst, our Raleigh North Carolina tractor-trailer accident lawyers have years of experience investigating truck accidents. We'll leave no stone unturned to ensure that you and your family receive the maximum remedy available under the law. With a successful claim, we can reduce the financial burden you face by obtaining full and complete compensation that you need to restore your quality of life.
We Care About Making You and Your Family's Life Whole Again
The aftermath of a truck accident can be extremely emotional and stressful. We understand that it's easy for victims to be taken advantage of when an insurance company knows you're struggling to pay your bills and provide for your family. You don't need the added stress of dealing with an insurance adjuster or revisiting the accident scene for evidence when you are injured. We know the different tactics insurance companies use to reduce the compensation amount you need, and we're prepared to do whatever it takes to fight back on your behalf.
No one is prepared to be involved in an accident. But when it happens, you need a law firm by your side that understands how to get you back on the road to recovery. By choosing Henson Fuerst to represent you, you'll have a powerful advocate on your side, allowing you to focus on your physical rehabilitation and mental well-being. With us, you'll be treated like family. Our truck accident lawyers care about every person that walks through our doors. We take the time to learn the full scope of the effects of the accident on you both physically and mentally to make sure you're fairly compensated for things like current and future medical care, lost wages, and pain and suffering. We are not afraid of large and powerful corporate defendants, and we won't stop working for you until we get justice for you.
We fight to get you the maximum compensation necessary for your recovery.
A commercial truck driver ignored DOT caution signs regarding a previous crash. The tractor-trailer crashed into our client, who was the last car in the line of traffic. The plaintiff was taken to the hospital and discharged with post-traumatic headache. Months later, our client was diagnosed with many more injuries that resulted from the accident and was unable to return to competitive employment. The settlement was collected in full.
Meet our Raleigh Truck Accident Lawyer
Truck Accident Attorney

Thomas Henson, Jr.
Thomas Henson, Jr. joined Henson Fuerst in 1989. He received his Bachelor of Science degree in Business Administration in 1986 and his Juris Doctorate in 1989—both from the University of North Carolina at Chapel Hill. Thomas understands how an accident injury affects the lives of victims.
He is experienced in handling complex accident claims involving catastrophic injuries, including truck accidents, and currently serves on the Board of Directors for the Brain Injury Association of North Carolina (BIANC). He advocates for brain injury victims and their families across North Carolina and has presented at multiple conferences for victims of Traumatic Brain Injury (TBI), their caregivers, and brain injury professionals.
Stay Up-To-Date with the Truck Accident Lawyers at Henson Fuerst
Our Raleigh truck accident lawyers strive to keep our community educated and informed about the latest trends and events regarding truck safety and accident prevention. Browse our most recent blog posts here:
3110 Edwards Mill Rd Suite 100,
Raleigh, NC 27612
P
(919) 781-1107
F
(919) 781-8048